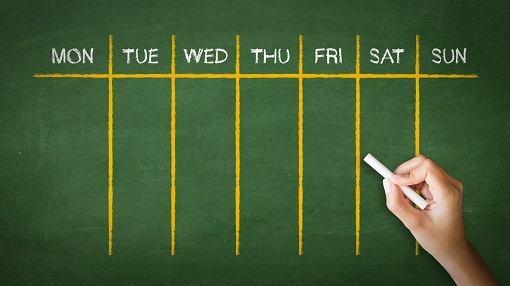 ---
1.tFigure out what's doable in a day.
Set realistic boundaries. Create goals that can be accomplished in the space of a day, Core says. "Remember, nearly all problems, challenges, and needs are best faced if they are brought down to the scale of 'what can be done right now' by taking on one small piece of a difficult situation."
---
2.tGet big things done before 9:00 a.m. (instead of snoozing, procrastinating and lurking at the water cooler).
Ever notice how your morning sets the tone for your whole day? If you start your day with positive and productive ideas, actions, thoughts, and feelings, you're likely to gain momentum throughout the day, Core says. "The truth is this: What you do first matters."