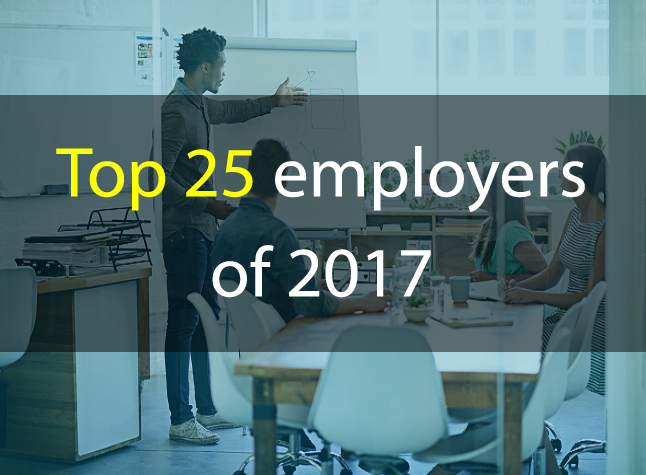 ---
The 50 best places to work in 2017 – Part 1
As the new year begins, employers across the nation are aiming to recruit and retain top talent to help their business grow. Some employers, of course, are doing a better job than others.

Now in its ninth edition, Glassdoor's 2017 "Best Places to Work" list is based on employee-submitted reviews collected since November 2015. To be eligible, an organization needed to receive at least 75 employee reviews over the past year.

Here are the employers selected in spots 26-50. EBN will run the top 25 employers in part 2 later this week.
---
50. Wegmans Food Markets
Dropping from No. 29 in 2016, Wegmans has remained in the top 50 list since 2014. One employee says of the grocer: "Great employer that looks out for employees. Great benefits. Great pay. Easy to move up and advance. Promote from within first".