The 10 toughest jobs to fill in 2018
The 10 toughest jobs to fill in 2018
Unrecognizable businessman using laptop with digital business interface. Technology and innovation concept. 3D Rendering
Application software developer
Young computer programmer working at his desk at a startup company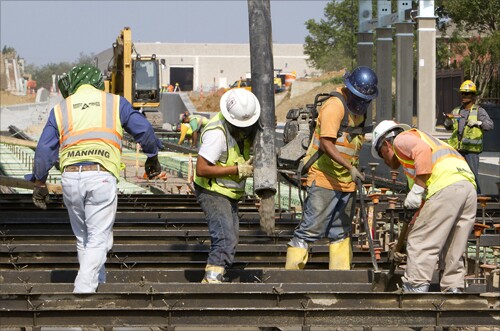 Construction laborer
Financial adviser
Home health aide
Information security analyst
A photo of mature businesswoman examining documents at desk. Concentrated professional is analysing papers in office. Executive is in formals.
Medical service manager
Nurse practitioner
Personal care aide
Physical therapist
A female physical therapist evaluating the range of motion of a male patient's shoulder. The patient is sitting in a wheelchair. The therapist is in her early 30's and the patient is in his mid 50's. Photographed in a clinical setting with several pieces of exercise equipment in the background.
Truck driver
An image from the transportation industry of a truck driver giving the thumbs up from inside his cab.