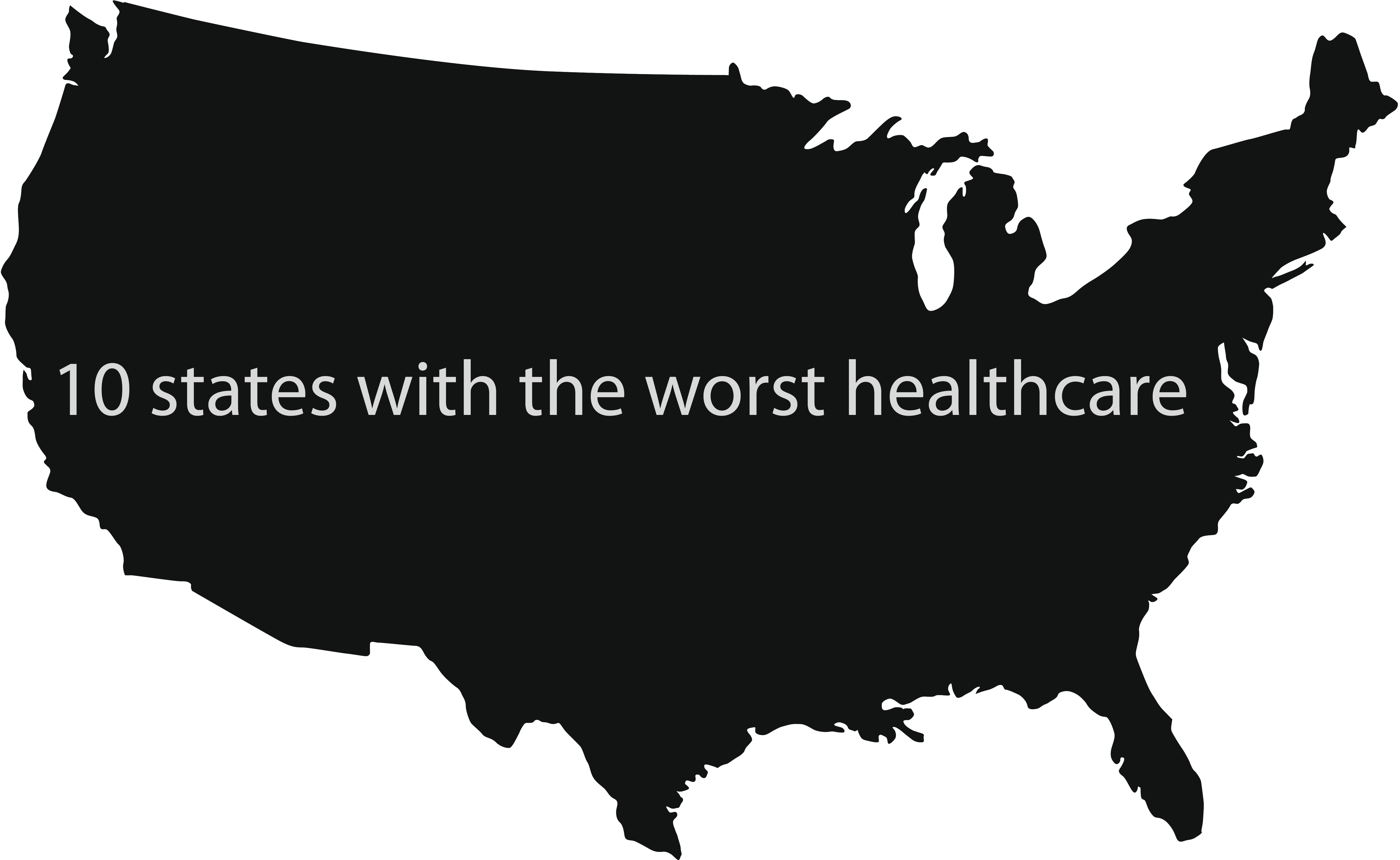 ---
10 states with the worst healthcare
Even as the news cycle is dominated by stories about insurance agencies exiting exchanges and presidential candidates looking to shake up the healthcare system, employers are still putting together key policies for employee benefit programs.

For many employers, both large and small, being knowledgeable about regional challenges can give a company an edge when it comes to choosing policies. Wallethub compared the 50 states and the District of Columbia across 29 key metrics — ranging from "average monthly insurance premium" to "number of physicians per capita" to "percentage of adults and children with health-insurance coverage." These 10 states face some of the toughest healthcare challenges.
---
Methodology
The metrics Wallethub used to calculate overall scores used weighted metrics across three key scopes: healthcare costs, access and outcomes. To define costs, the credit-monitoring company analyzed costs of medical visits and dental visits, average monthly insurance premiums and out-of-pocket medical spending.

For healthcare access, 16 different metrics were used — ranging from average emergency-room wait time to number of hospital beds per capita. For health outcomes, nine metrics were analyzed including infant, child and maternal mortality rates, cancer and heart disease rates and patient hospital-readmittance rates.

Each metric was graded on a 100-point scale, with 100 representing the best healthcare.